Give me the messiness (a poem for my mother)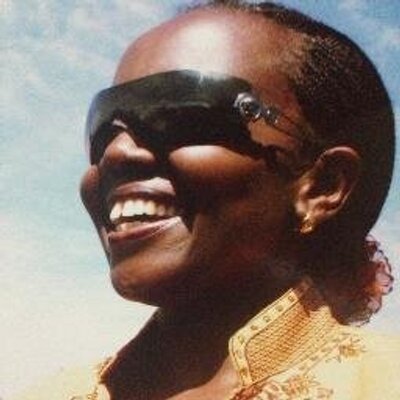 We don't fit, you and I, into neat little nouns
Or predictable stereotypes
We're 'house-mates, friends, parent-child
Completely different, yet uncannily alike
We cross and retreat from boundaries ALL. THE. TIME.
But we, both old souls, appreciate the same intelligent jokes:
"The queen no longer bleeds"
We love a good story
Perhaps all the more when it's carried in a good song ?
And deep down, beneath the skepticism and doubt, we are both romantics:
We harbor outlandish imaginations
And flirt with hopelessly unattainable standards
That we first impose on ourselves.
But time, and life, have made us more pragmatic. More gracious to ourselves.
And although you've often thought I am bogged down in convoluted contemplation far too heavy for my age
And lately you say, that "it is not enough to call (people like me, and a few of my friends) mad"*
We both know that sometimes we behave like we are five.
We laugh alive.
And like child's art, abstract, we scribble outside the lines of convention.
Dance, once in a while, in the kitchen.
Barefoot.
And we sung, at age 8, in the kitchen while you baked cup-cakes and we licked the batter off the spoon.
And we sung, at age 8, in the car, to solomon the super-sonic salamander tunes, as we drove through a deer-filled park in Richmond.
And we've sung, in the living room, to Disney animations and musicals and Psalty's songs for li'l praisers 
And we sat in on your (rather intimidating) Kingston University Master's classes at ages eight and six
And we "argued", at eight, at your insistence on the necessity of either eating porridge or drinking tea, because it was winter
And now we "argue" at 22 about my feet, which you always say are too cold (even as you complain, now, of my over-using the heater)
And you say I must visit that shop, in Westlands, that sells those very affordable; very warm house shoes. True.
And we fed ducks, and rode trains, and did Mac-Donalds, take away, at age eight.
And we discussed boys at '13′ when I asked if it was ok that I liked him.
And you sat me down one day when I asked: what exactly does 'period' mean?
And now we entertain, at 22 and…I won't mention your age…
Rather unhealthy, frivolous fantasies of owning mansions and expensive cars and serving foods whose taste is foreign and whose names we are in  perpetual danger of mispronouncing
All the while our garden is, presently, becoming a home for chickens and turkeys – which, in all fairness, are likely to lay us some golden eggs.
And we entertain at 22 and…I still wont mention your age…
Dreams of changing the world. And changing. 
Of righting wrongs. And writing.
Of your Doctrate Degree. And my Africa-wide dreams
Of regaining our dignity and humanity, and helping others regain theirs.
Of loving children who've been told they are unlovable, unexceptional, unworthy…
And yes we have wept, across time, together;
Bent, sometimes, under the heaviness of regret;
Heads raised, sometimes, towards the scent of relief – breathing it in.
Knowing we once almost chocked in the smoke of disillusion.
And although, lately, we argue about almost EVERYTHING…
Theology.
Politics.
The state of my room. 
My dress code. 
My hair – which you are right about and I shall no longer try and justify.
And, I'll admit, the blame for all those delightful discussions, largely lies with me.
And Still
Our stories are bound up in each others. Even when we are so separate.
So much the same. And yet so different.
And I say: Give me messiness of our love any day.
The Sheldonian, 'oh-what-fresh-hell-is-this' type of  moments,
And the tenderness…
Of moments when I am far away and you miss me.
Of moments when you are far away, and I drag myself out of bed, to type a poem about our messy, messy love.

Of moments when I am holed in my room, at school, with a cold, and just. want. my. mother! 
Even though she may tell me to try putting salt water up my nose (which, to be fair, worked)
Of moments when I'm not in the house and I'd wager –you know, if I were a betting gal – that you kinda miss my disjointed kikuyu phrases which pretty much don't mean a thing…
[Kwena Kidu Kiigii?]
Yes give me the messiness of this:
A love that is, quite simply, quite clearly, quite loudly – growing up.
That I know has the ability to teach me about the living  faith that breeds responsibility and all the other things that I must now learn to live out on my own two feet.
A love that is too often marred by my selfishness,
Always so full of our craziness
Sometimes full of our utter brazenness
But also, in curious ways, full of the evidence of God's grace. 
A love that will sometimes let us taste….heaven.
Give me the messiness of this love
Because  I am confident that one day, it will be perfect.
I love you, mom. 
 *paraphrased from Kenyan PlayWright Francis Imbuga's Betrayal in the City. Full Quote: 'When the madness of an entire nation disturbs a solitary mind, it is not enough to say the man is mad"